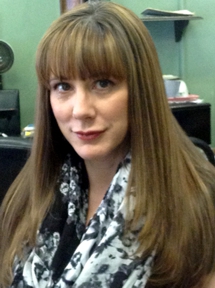 Lauren
Lauren, a stylist at Marvelheads Hair Salon
With over 25 years in the salon business, Lauren has tremendous experience and a lot of talent to offer her customers.It is Lauren's passion to help her clients express themselves through color and style,while guiding them about what their hair texture and natural color are capable of supporting.
She is equally comfortable cutting short hair, classic or funky, as she is working with long hair, straight or curly! As a certified Goldwell colorist, she is trained in foiling techniques, corrective work, natural looking shades to bold color statements!
She is also certified in Bio Ionic thermal straightening. Lauren strives to listen to her clients in her consults and guide them to looks that will truly work for them and are reproducible at home!
Marvelheads salon environment is purposefully very down to earth and relaxed. That, combined with Lauren's dedication to her clients fullfillment, will give you a unique, happy and satisfying salon experience!
Lauren is in the salon...
Wednesdays from 12 to 6; Thursdays from 10 to 4; Saturdays from 9 to 4
Please contact her for free consults or with any questions at the salon number (781) 598 0030 anytime. She checks her messages often and will return calls on days she is not working.