At Marvelheads we have a unique approach to hair extensions!  Our philosophy is that extensions should be affordable so that many more people can enjoy them. 
We do this by re-using the hair that you have purchased from us, where most salons just throw it out. 
We have also developed placement patterns that allow us to use a lesser amount of extensions and still give you longer and thicker hair with plenty of volume. 
These techniques save time and money for you and allow us to offer this wonderful, sometimes life changing service, to more people.  We use Tony Odisho hair extensions, which are absolutely top quality 100% human hair.
Hair extensions can dramatically or subtly enhance the length and volume of your own hair, and can also be used for highlights of fun colors.
Marvelheads Salon uses Tony Odisho hair extensions
Call us for a free consultation!
Open:  Wednesday-Saturday
Phone:  781-598-0030
Click on photos below for larger images.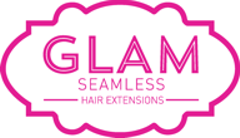 Marvelheads Salon uses GLAM Seamless hair extensions